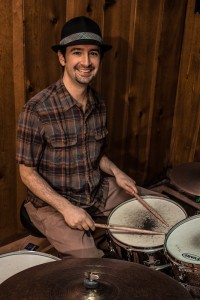 Hi everyone, and welcome to my long awaited website!
This page will feature a blog which I'll update occasionally. On it I'll keep you informed with whatever is currently happening in my musical world. So for now, this being the first ever inaugural blog about Tom Goicoechea's musical life, let's celebrate the website itself. Hooray, here it is!
Be sure to check out the media page which has fun and eclectic examples of my playing, both video and audio. The projects page contains links to most of the groups/endeavors that I'm currently involved in. Everything else is pretty self explanatory, so enjoy.
Now to bring you up to date with what's happening for me musically right now. In just over a week, I hit the road with Izzy and the Catastrophics! Izzy plays an awesome mixture of American music with stylistic influences ranging from honky-tonk to bebop. It's going to be a whirlwind of a mini-tour with him, so go to his website to learn more.
Also of note, in April I'll begin composing the score for Montetre's independent film Holed-Up. This is exciting as I've never written music for a movie before, but have already got some ideas coalescing for it. Got to the projects page to learn more about the movie.
I guess that's it for now. Live music for life!